Holiday Time is nearly here.
It is holiday time here in Italy, which as many of you will already know, closes for August (well, almost!) Along with everyone else, I will be vanishing into the sunset next week for a few weeks of relaxing, sitting back and enjoying the wonders and beauty of Italy. No - no trip to
Barbados
for us this year! I thought that you might enjoy a very quick tour of the Italy that we will be driving, slowly, through on our way to Puglia (Apulia if you are English) and the wonderful shores and beaches there.
Our first port of call will be Bologna,
heading towards Firenze (Florence to the Brits),
then on to the towered town of San Gimignano where we will stay for a couple of days.
Next stop will be Siena
before heading for Perugia
and then Assisi, where we will stay for another couple of days.
The next leg will be toward Terni,
followed by Avezzano,
on our way to Sulmona, where we will spend another couple of days.
The last leg will be heading toward Benevento
and then to Matera, where the famous Sassi are,
ending the long drive in Puglia,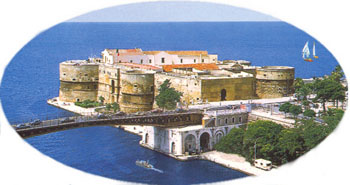 where we will spend the next couple of weeks lying on beaches, visiting restaurants, trulli, grottos and castles, before lying on the beaches again.
Isn't Italy a wonderful place!

Cin, cin!